Moodlen arviointikirjan (Arvioinnit) arviointiasteikon oletusarvosanoihin tehdään muutos ma 11.4.2022. Arviointiasteikon oletusarvosanoina olleet kirjaimet A-F korvataan numeroasteikolla 1-5. Kyseisiä arvosanoja käytetään Moodle-kurssialueen kokonaisarvosanan (kurssiyhteenveto) esittämiseen. Jos opettaja on muokannut arviointikirjan arviointiasteikkoa ja siten ylimäärittänyt arvosanat omalla Moodle-kurssialueellaan, tällä muutoksella ei ole silloin mitään vaikutusta kyseisellä kurssialueella.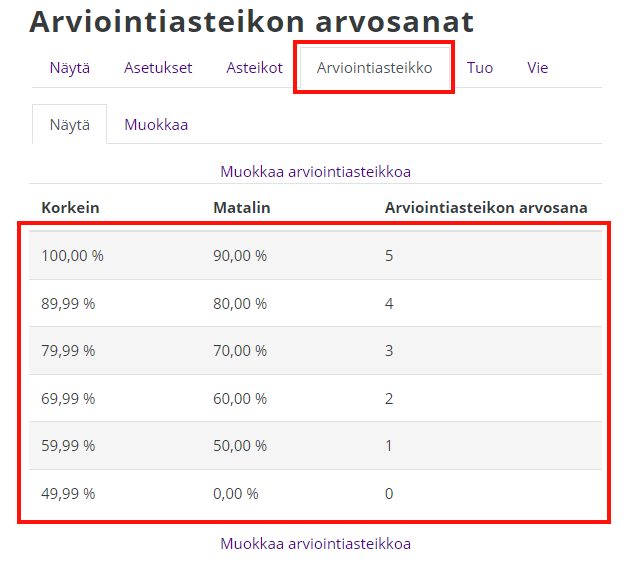 Tämä muutos ei vaikuta tehtävien tai muiden aktiviteettien arvioinneissa käytettäviin arviointiasteikkoihin.
---
The default grade letters in Moodle's gradebook (Grades) will be changed on 11.4.2022. The letters A-F will be replaced by a numerical scale of 1-5. These grades are used as Moodle course total grade. If the instructor has overriden the default letters in the gradebook, this change will have no effect on that Moodle course.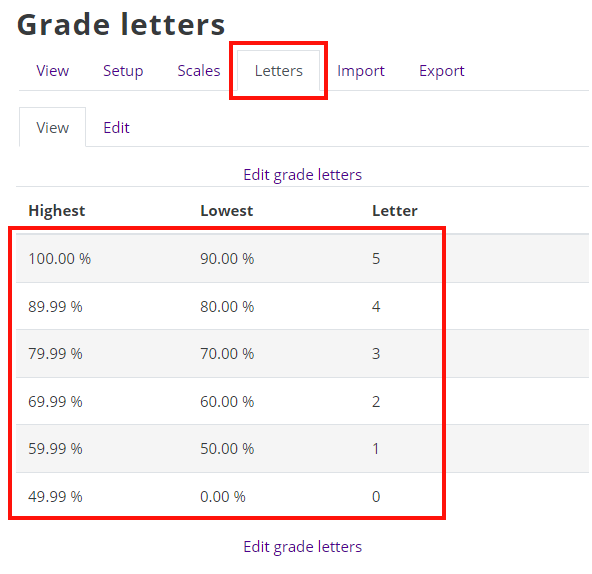 This change does not affect the grading scales used in Moodle course  assignments and other activities.